When your son or daughter chooses an East Coast wedding (because that's where they live or work or their bride- or groom-to-be has family) can you still celebrate with family and friends at home?  Of course you can!  
We are of a certain age...that means friends we made when our children were in school are also becoming empty nesters, and their children are beginning new families of their own.  One of our friends has two children, BOTH of whom have married on the East Coast!  But this didn't get in the way of a Southern California Celebration in either case.  
They put together a "team" to set up, decorate, and serve in their own backyard.  Local family and friends, unable to attend the wedding, were invited to celebrate the couple.  Decorations followed the bride's choice of colors and flowers for her wedding; each table featuring pictures taken at the East Coast wedding!  The family pampered guests as BBQ was prepared and catered on site, a personal bartender attended to guest needs, and a dessert bar was set up to give a sweet ending to the meal.  The newlyweds, now married for several months, were able to relax and enjoy the company of West Coast well wishers.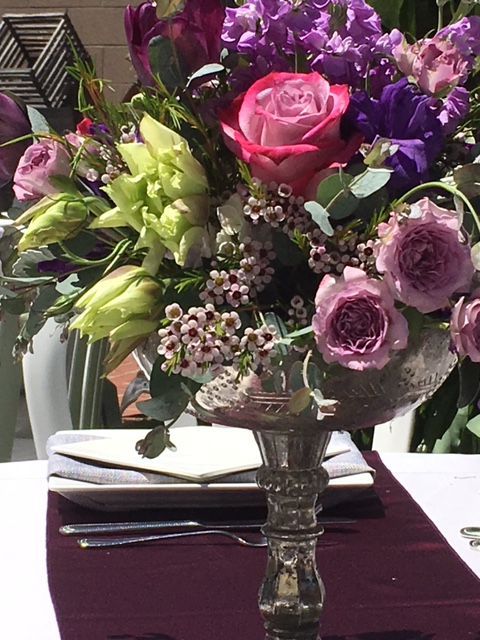 They already know the baby is a BOY!  They are having a decidedly BOY THEMED BABY SHOWER.  Does this mean flowers for centerpieces are OUT?!  NO!  Incorporating traditional boy-themed toys into floral centerpieces can be JUST what you're looking for!  We found that these toys inspired a different application of flowers, but the outcome delighted the Mother-to-Be and her guests.  
These pavé-style arrangements each included the same floral elements, color palate, and accompaniment pieces, but each was unique in its construction. The rectangular arrangement featuring the wooden train was actually a gift for the newborn!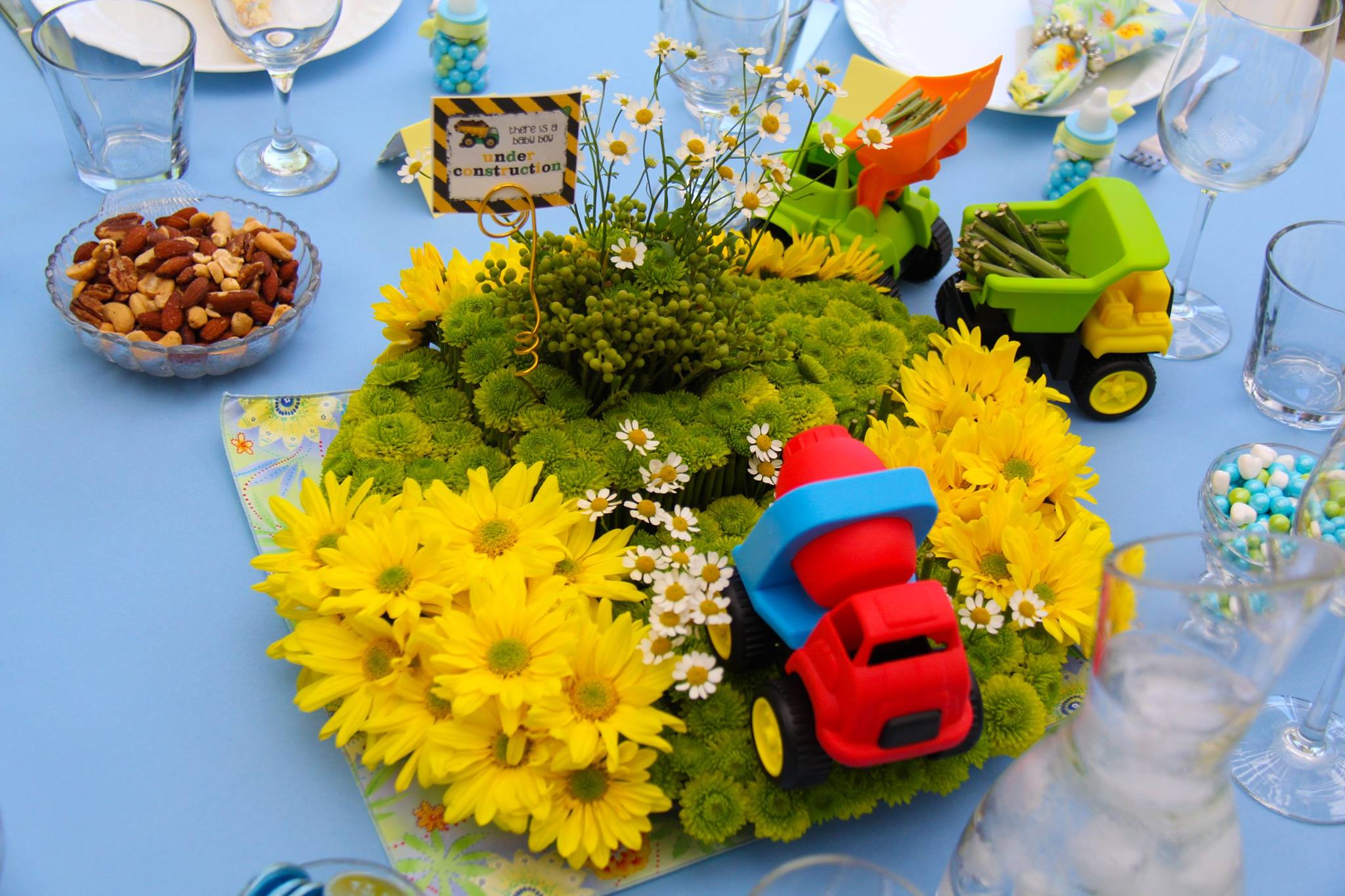 Not pictured here:  A small plastic truck was filled with floral oasis, loaded with the shower's floral palate, and placed in the guest restroom to carry the theme wherever guests might go!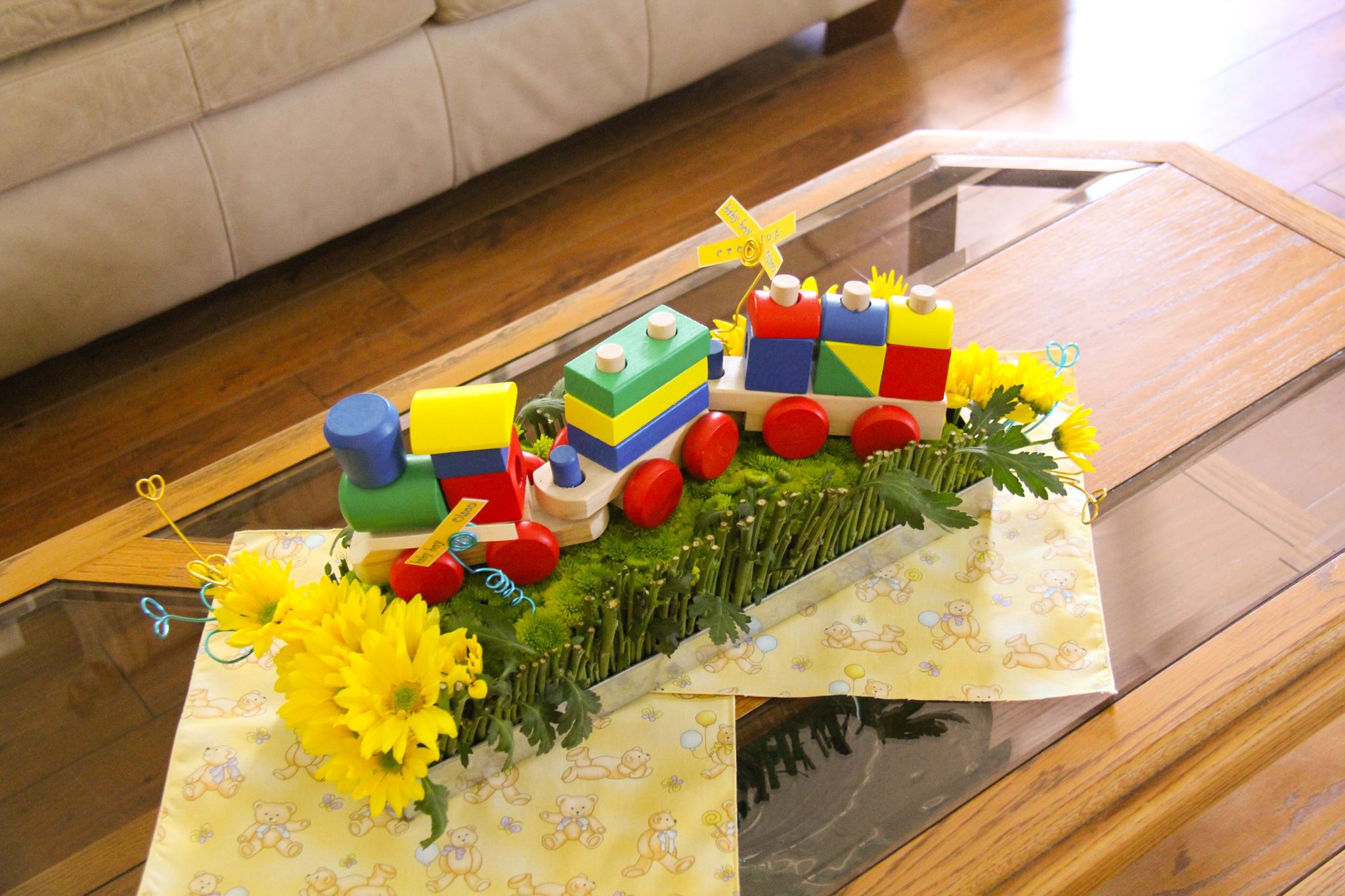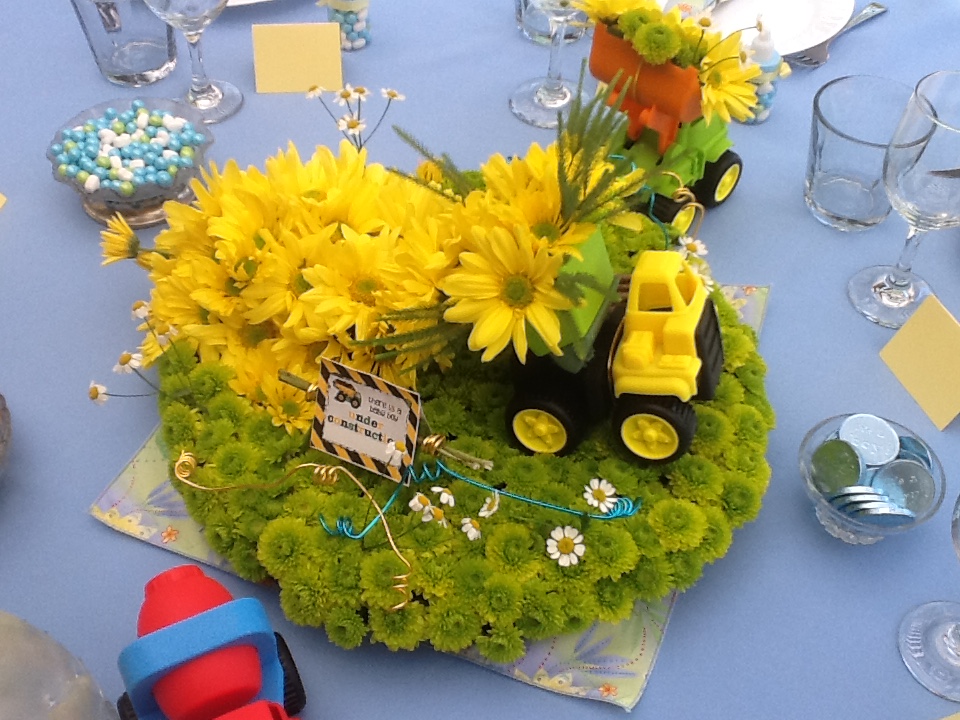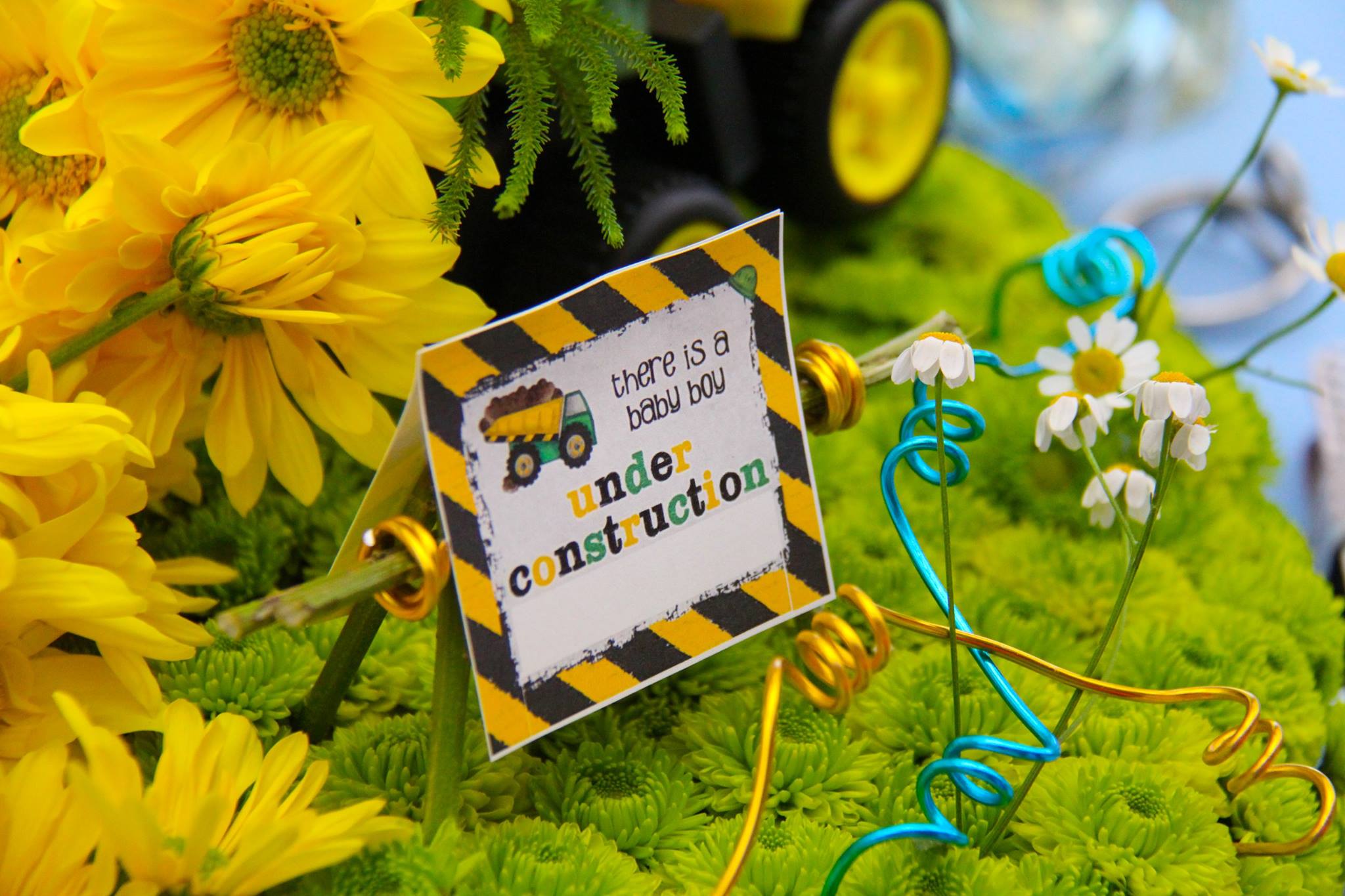 "Dirt" is a natural for a boy-themed baby shower!  Our table-ready "dirt" is a product of Oreo cookies ground in the food processor!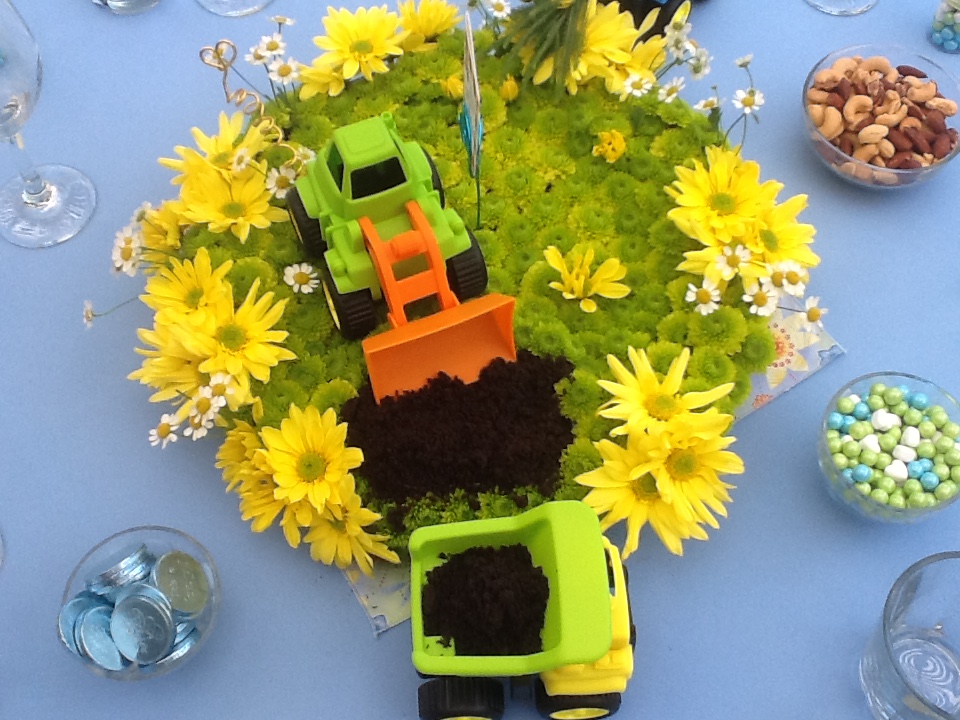 One of the Grandmother's-to-be supplied this fun "decoration" for the buffet table!  What a creative idea!!!