They already know the baby is a BOY!  They are having a decidedly BOY THEMED BABY SHOWER.  Does this mean flowers for centerpieces are OUT?!  NO!  Incorporating traditional boy-themed toys into floral centerpieces can be JUST what you're looking for!  We found that these toys inspired a different application of flowers, but the outcome delighted the Mother-to-Be and her guests.  
These pavé-style arrangements each included the same floral elements, color palate, and accompaniment pieces, but each was unique in its construction. The rectangular arrangement featuring the wooden train was actually a gift for the newborn!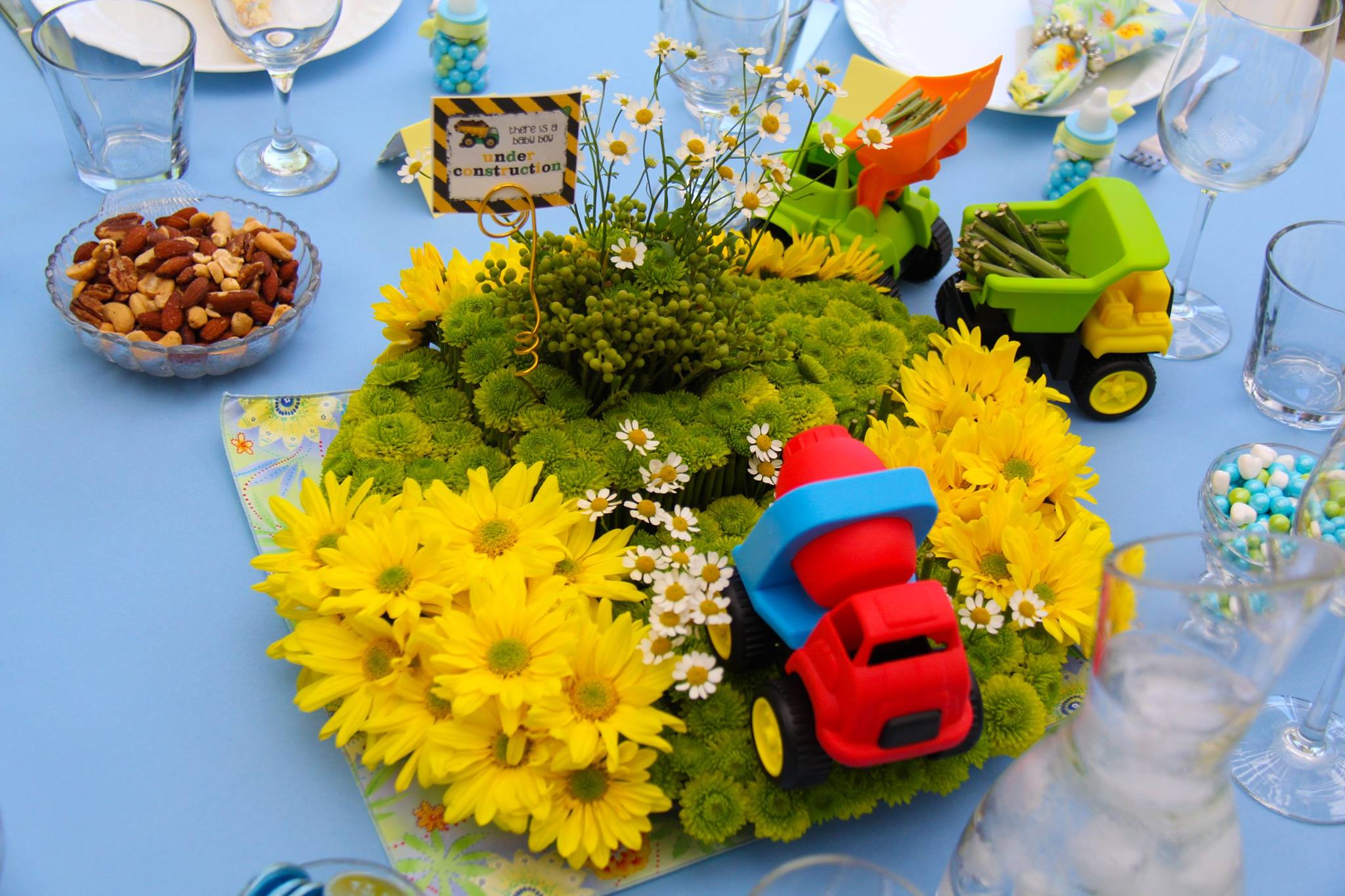 Not pictured here:  A small plastic truck was filled with floral oasis, loaded with the shower's floral palate, and placed in the guest restroom to carry the theme wherever guests might go!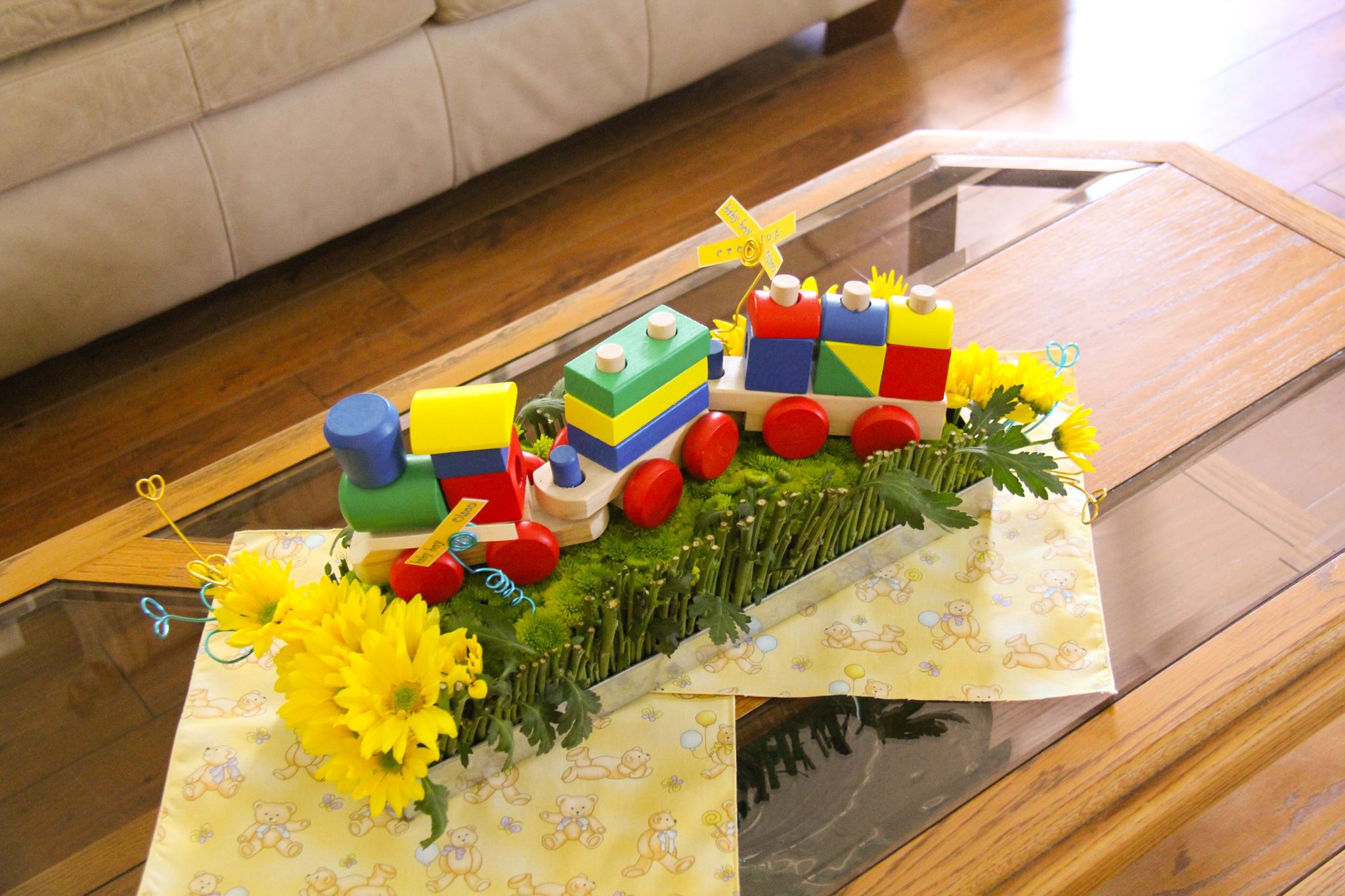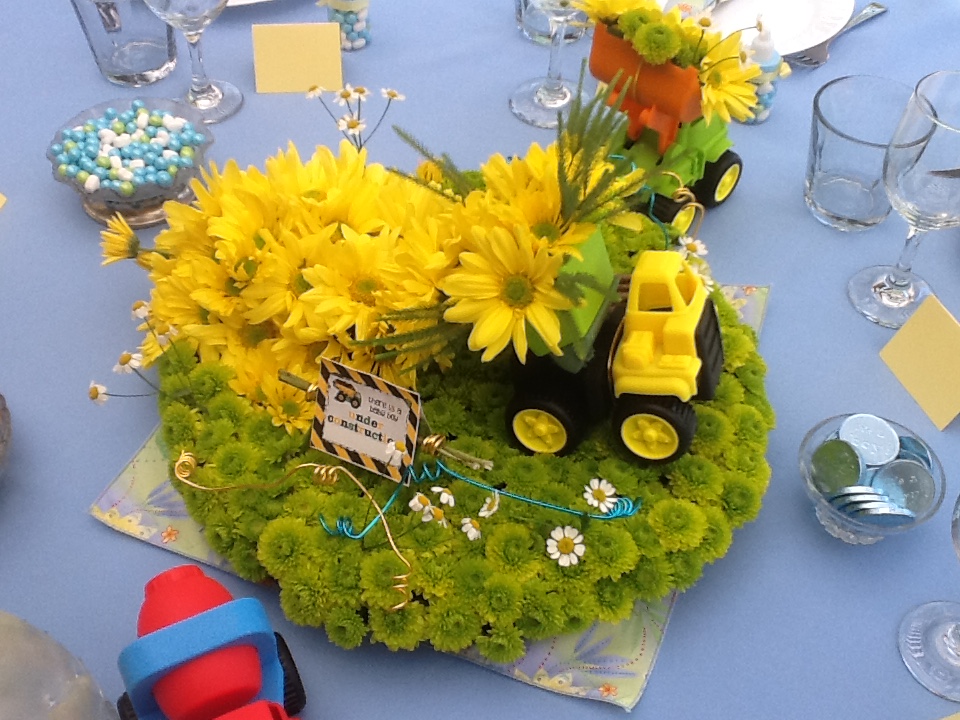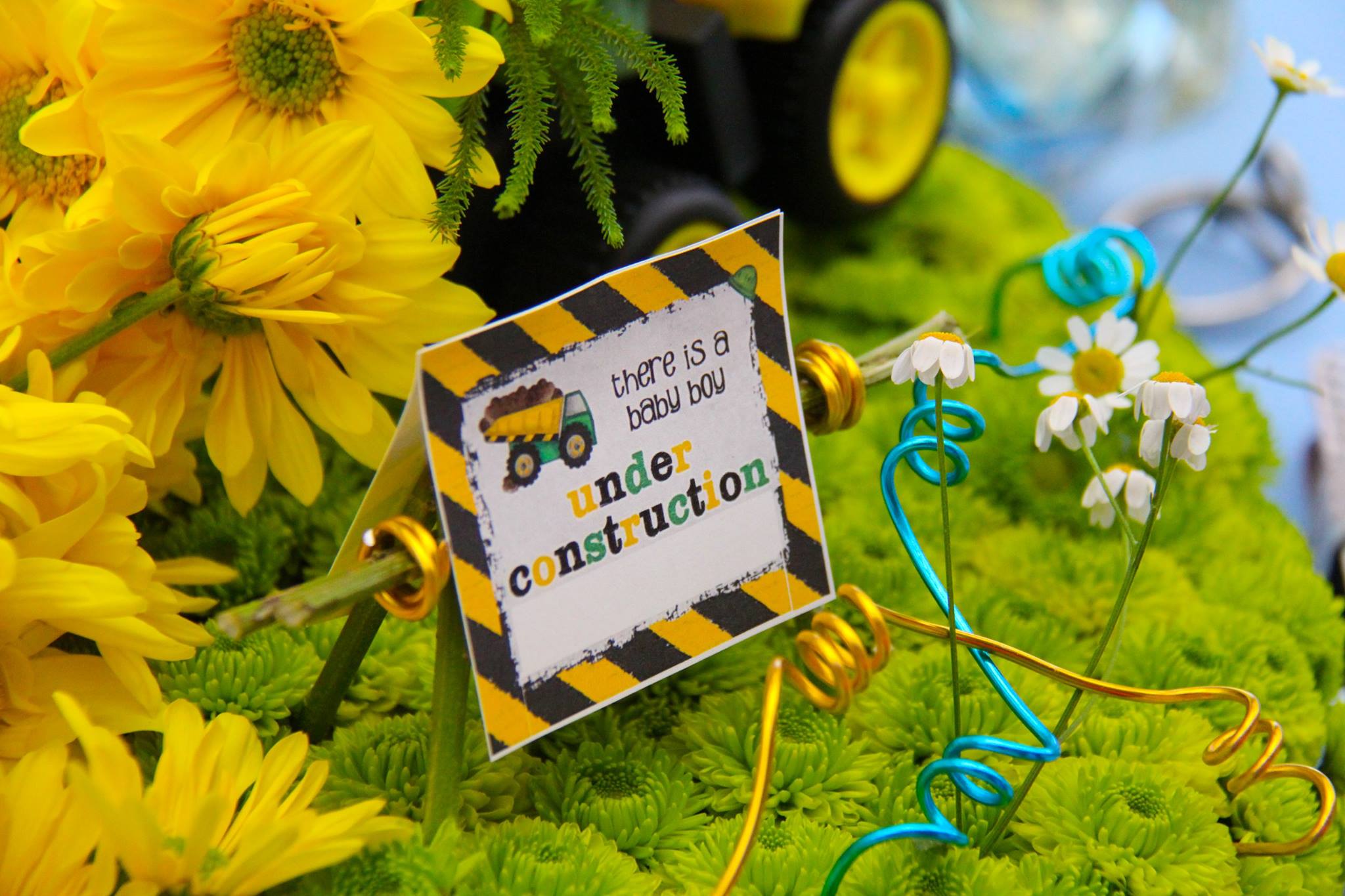 "Dirt" is a natural for a boy-themed baby shower!  Our table-ready "dirt" is a product of Oreo cookies ground in the food processor!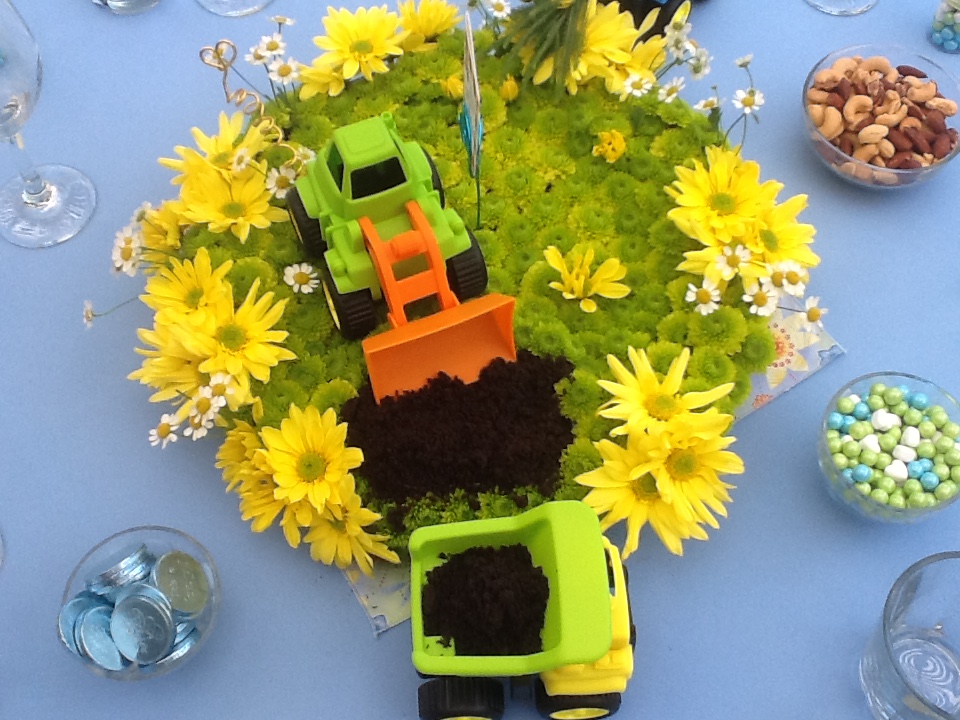 One of the Grandmother's-to-be supplied this fun "decoration" for the buffet table!  What a creative idea!!!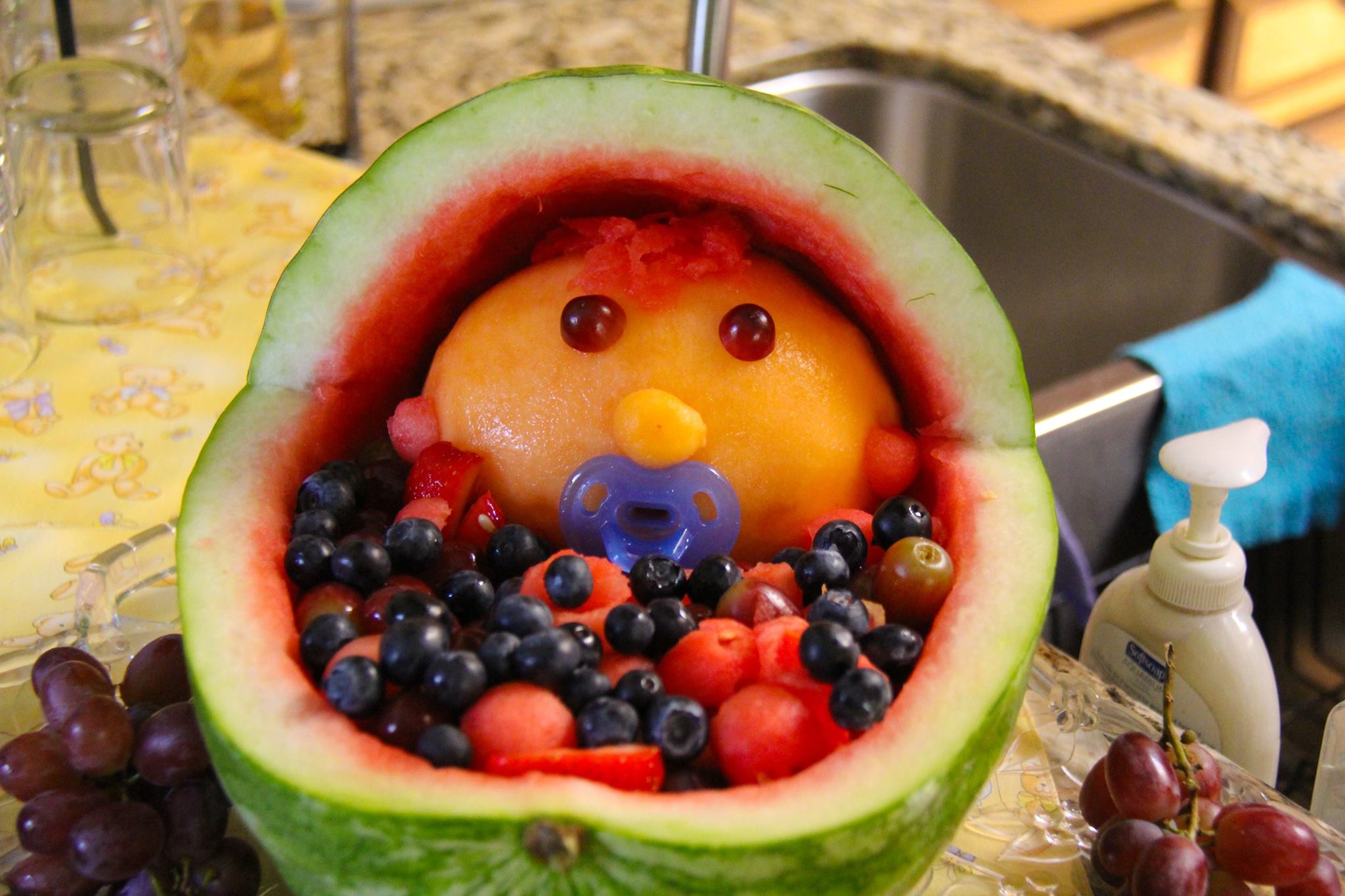 Categories: None